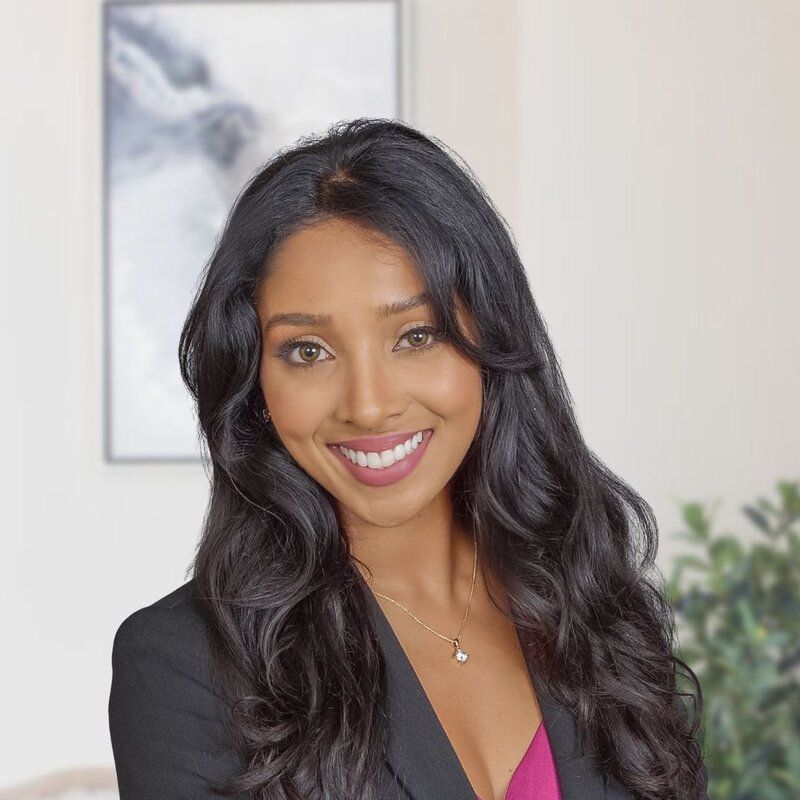 Hi, I'm Dr. Anisha! Having been born and bred in the heart of Los Angeles, I am so excited to make the great state of Texas my new home! I feel so grateful to be able to wake up every day to practice this incredible profession of bringing confidence and happiness to people through their smiles.
I'm grateful to wake up every day and bring joy to the world through orthodontics
My dental journey started at the University of Southern California for my undergraduate education. I continued on to UC San Francisco where I obtained my Doctor of Dental Surgery degree and ultimately ended up back in the Trojan family at USC, where I completed my final residency in Orthodontics. I am truly honored to be a part of the Thrive team and can't wait to help make your dream smile a reality!
One of my greatest passions in life is dancing (currently in a Salsa and Viennese Waltz mood these days!). I discovered my love for dance when I started dancing in college. It's also how I met my soon-to-be-husband! My other greatest love is traveling. My secret personal goal in life is to visit at least one new country every year for the rest of my life (I'm on a 5-year streak so far - let's see how I do!).
What makes me happy is savoring the simple joys in life, such as relaxing with a steaming cup of Ceylon tea and a warm biscuit in the afternoons.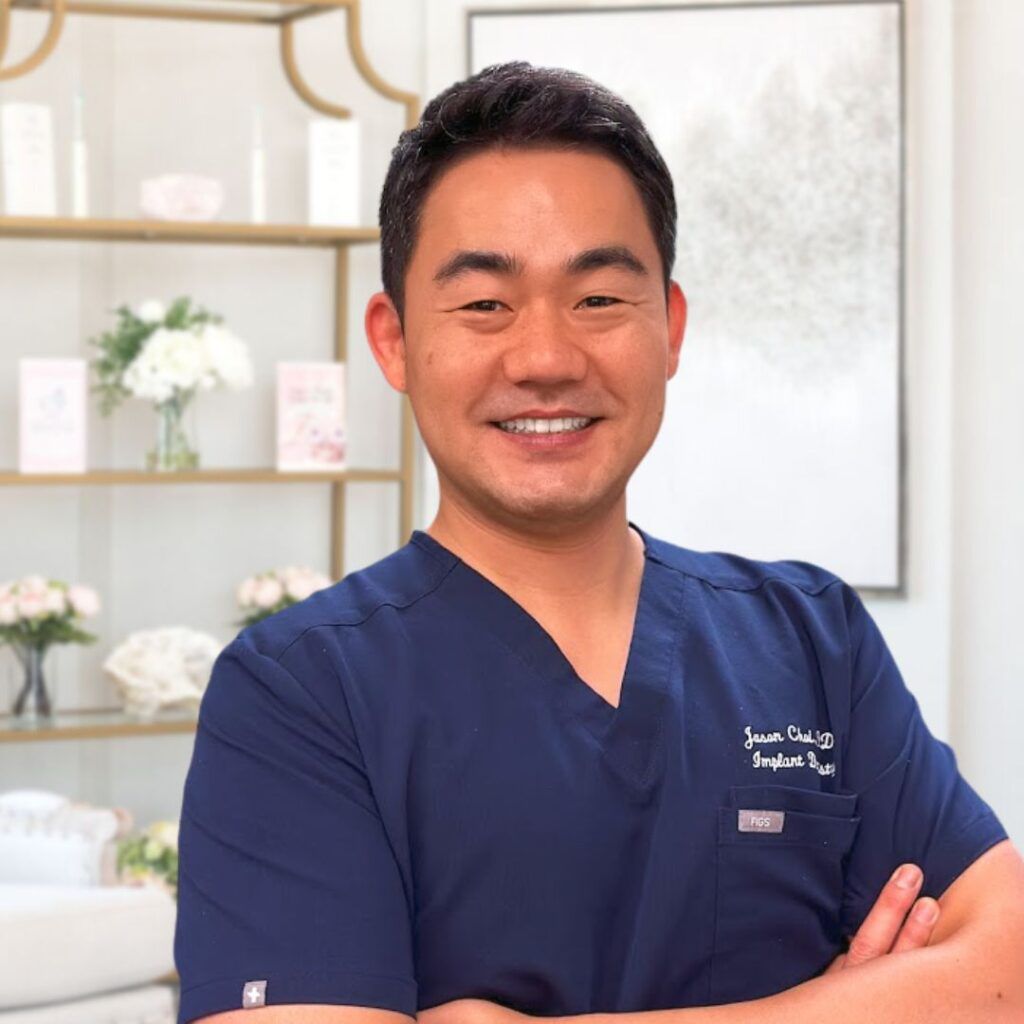 My goal of treatment is to provide patient comfort, high-quality dental care, and long-term success. I like practicing all fields of dentistry, not only esthetics and restorative dental works but dental surgeries and pain control of patients, and trying to communicate well with patients to meet their needs and different levels of expectations.
I keep myself updated and learn advanced procedures, taking many seminars and live surgery courses.
I grew up in South Korea and served in the Navy there. Then, I went to college in NYC, studied biology, and attended UCSF dental school.
Upon completing dental school, I came to Texas to start a dental practice.  
... Lifelong learner who loves to Golf and be a new Dad
I like playing golf and working out in the gym during my spare time. I just became a baby girl's father and expect a new journey in my life.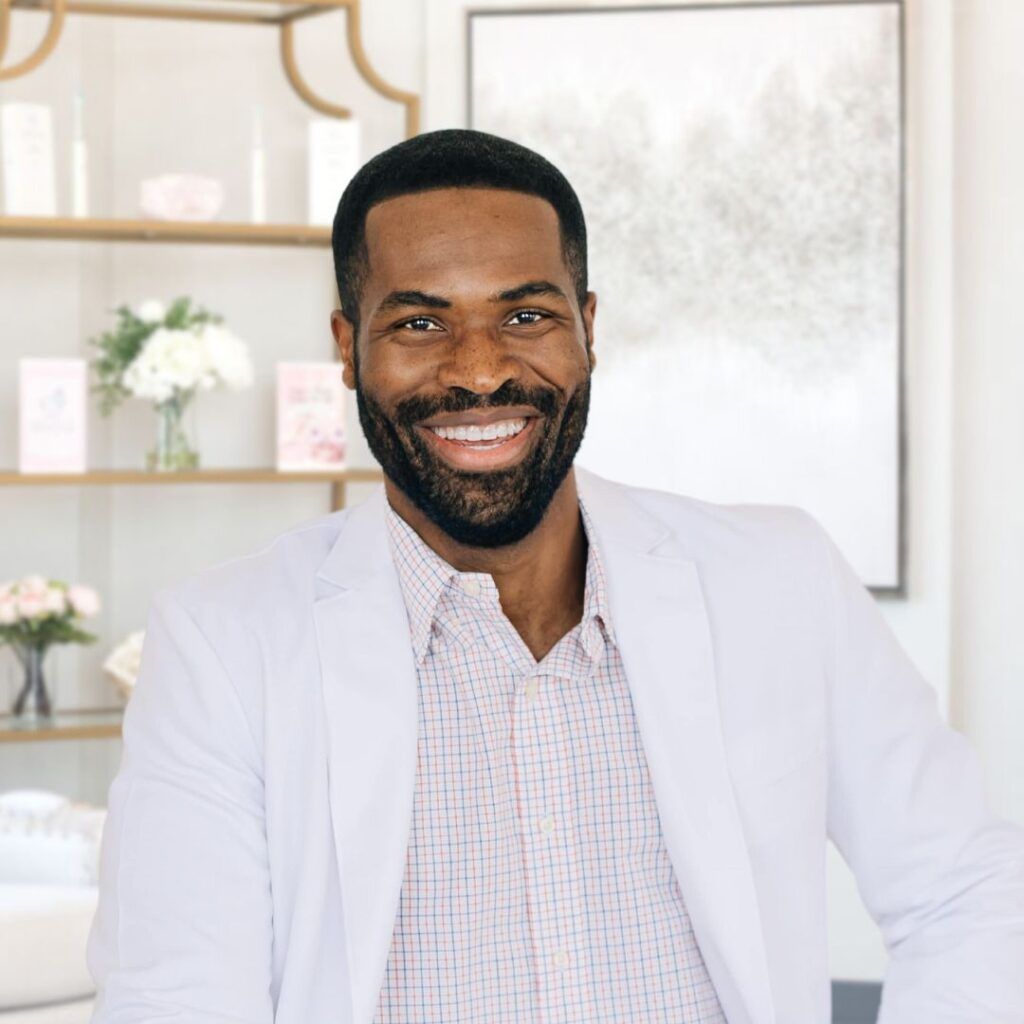 Hi, I'm Dr. David Anifowose (Dr. David) from Houston Texas and I am so excited to be part of Thrive Dental and Orthodontics!
I completed my undergraduate studies at Texas A&M University in College station. I went to A&M, not just for education, but to watch the greatest team in the world, the Aggies, play football.
After college, I completed my dental education at the University of Houston. As you can tell I love Texas and have never strayed very far from this great state.
I knew early on I wanted to be in the health field and I could see the relationship between oral health and systemic health. I got very passionate about serving the community in Houston and volunteered with many organizations.
I put together several health fairs where thousands of underprivileged community members were able to get the comprehensive oral care they needed. This desire to serve led me to work at various clinics that helped patients who needed extensive dental care.
For me, dentistry is an art that requires the full undivided attention of a dentist to achieve proper esthetics, form, and function for the patient. I can't tell you how great it feels when a patient tells me they can chew properly or that they are now excited to smile whereas before they would avoid it at all costs.
I'm a huge believer in the CANI (constant and never-ending improvement) philosophy and that's why I take so many extra continuing education courses. This allows me to grow as a dentist and deliver exceptional care for the patients I treat at Thrive.
Outside of dentistry, I enjoy spending quality time with my family, playing basketball, and staying active. It's important for me to stay physically strong so that I can have a long career at Thrive.
Fun fact I also play the saxophone, guitar and recently started playing piano so if you hear some noises in the office I may be trying to hone my skills! 
"A believer in never ending improvement." - Dr. David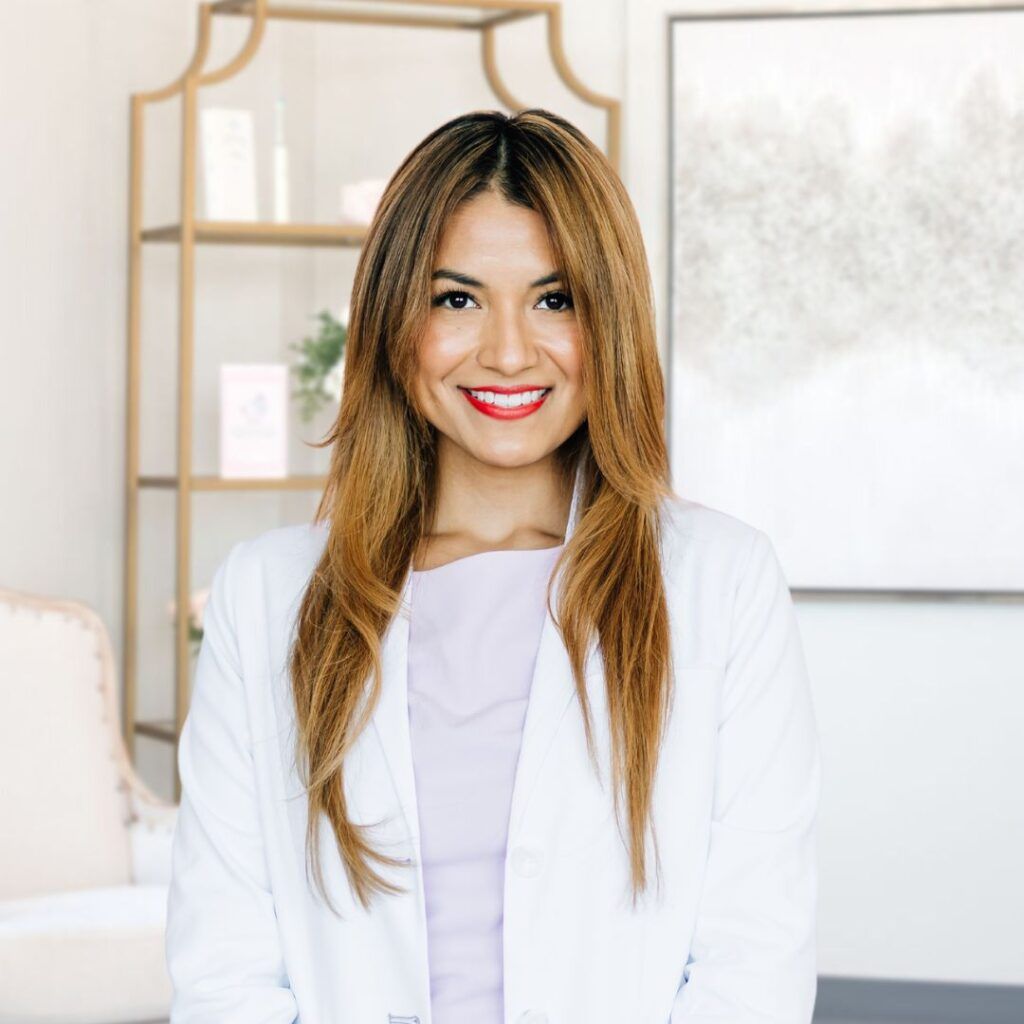 ¡Hola! I am Dr. Estefany and very excited to be a part of the Thrive Dental & Orthodontics family. I was born in San Luis Potosi, Mexico, but moved to Texas when I was three years old.
I attended Texas Woman's University and graduated from their Honors College with a bachelor's degree in biology and chemistry minor
Immediately after, I began my dental journey at Texas A&M College of Dentistry where I received my Doctor of Dental Surgery degree. I'm the first college graduate and doctor in my family, which makes me feel even more proud of my achievements. 
As a dentist, I'm passionate about caring for my patients and educating them on the importance of oral health. I believe that prevention is key, and I'll work with my patients to develop a personalized plan that meets their unique needs. I want to make sure that every patient leaves my office feeling happy, informed, and confident about their dental health. 
M Y P A S S I O N  
I am a major fan of live concerts; I love nothing more than feeling the energy of the crowd and getting lost in the music! I also love hosting at our lovely home in Rowlett where my husband and I also share a passion for cooking and creating new dishes. Lastly, I will always say yes to a night out with close friends to try new activities or restaurants.
Writing in my Five-Minute Journal each day. I am forced to write down what I can do to